Xstream Architecture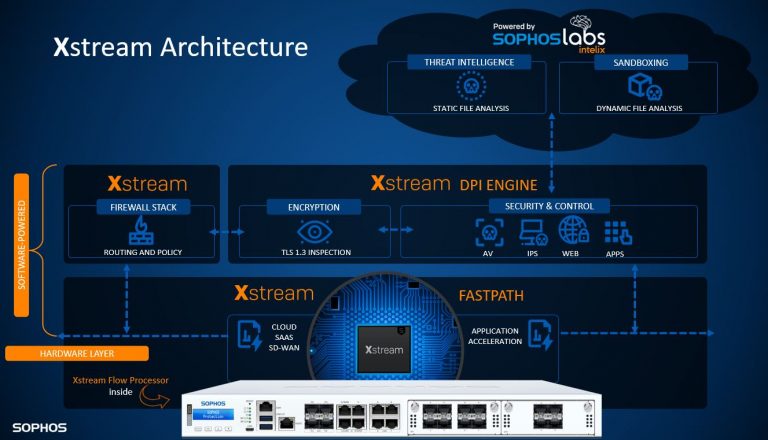 TLS 1.3 Decryption: Remove an enormous blind spot with intelligent TLS inspection that's fast and effective, supporting the latest standards with extensive exceptions and point-and-click policy tools to make your job easy.
Deep Packet Inspection: Stop the latest ransomware and breaches with high-performance streaming deep packet inspection, including next-gen IPS, web protection, and app control, as well as deep learning and sandboxing powered by SophosLabs Intelix.
Xstream FastPath Acceleration: The new Xstream Flow Processors in all XGS Series appliances accelerate SD-WAN IPsec VPN tunnel flows taking full advantage of the hardware crypto capabilities in XGS Series appliances. They can also offload and accelerate other important trusted traffic from the cloud.
Advanced Threat Protection: Sophos Firewall delivers advanced threat protection to instantly identify bots and other advanced threats while defending your network from today's sophisticated attacks.
Zero-Day and ML Protection: Sophos Firewall leverages Sophos' industry-leading machine learning technology, powered by SophosLabs Intelix, to instantly identify the latest ransomware and unknown threats before they get on your network
Sophos XG Firewall is a comprehensive security firewall product, in addition to the necessary features of a Net-Gen Firewall, Sophos XG also adds many outstanding features compared to leading competitors:
Security Heartbeat™: Security Heartbeat is a feature that allows endpoints and firewalls to communicate their health status with each other. Find the details on how it works, what different health statuses there are, and what they mean.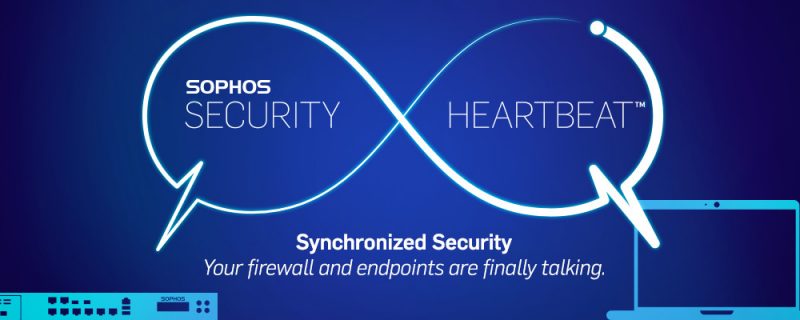 Synchronized App Control™: Synchronized Application Control monitors all applications on endpoints connected through Security Heartbeat. Detected applications are displayed here. You can see newly detected applications, hide known applications, sort applications into categories, and control their traffic through application filters. Synchronized Application Control supports up to 10,000 apps.
Deep Learning: XG Firewall provides industry-leading protection to block the latest threats like ransomware, botnets, worms, hackers, and APTs. A pioneer in the field of security, XG Firewall integrates Deep Learning technology into Sophos' Sandbox technology. It was developed by the data scientists at SophosLabs and developed by DARPA to provide the industry's best detection rates without the use of Signatures. It detects suspicious traffic and malware quickly and efficiently.
Dual-engine Anti-Virus: With more than 30 years of development by SophosLabs research lab and has achieved many solutions in anti-malware globally. The dual-engine includes Sophos Engine and Avira Engine, providing the option to scan traffic for ultimate performance and protection, or add a second scanning technology for even more protection.